Rare Tangible Assets, unlike equities!
Often thought of as 'quiet' investments, rare coins are tangible assets that rise in value without you having to worry about them.
The Rare Coin Index shows an average increase of 247% over the past decade, and an average gain of 11% per year, over the past 40 years. (Source: PCGS)
Rare coins are breaking record after record at auctions around the world. ASI and Douglas Winter, the world's leading expert in pre-1933 U.S. rare gold coins, have served some of the most astute investors and collectors in the world. Rare coins, as part of the Rare Tangible Asset strategy, are the best option to achieve the same benefits of portability, privacy, market performance and currency protection that exist in an investment in precious metals.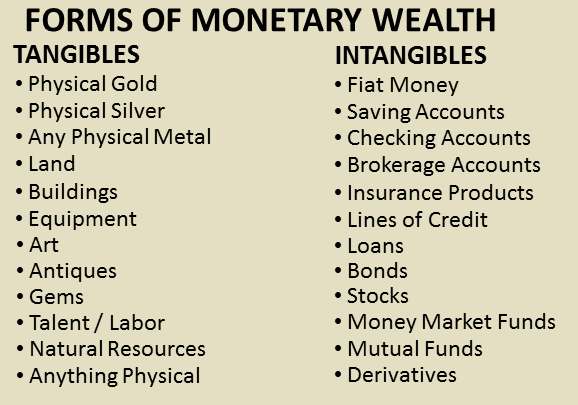 Moreover, rare coins are an asset class not correlated to other mainstream, traditional assets and therefore are largely unaffected by volatility and downturns in other markets.
Tangible vs Paper Assets
A lot of investors got burnt in the write downs of 2008-9 and are now looking for tangible assets that are uncorrelated to stock markets and have a stability stock markets can never offer.
Rare coins have been among some of the lowest volatility asset classes especially in alternative investments. This means rare coins are an asset class that has a combination of profit potential and stability which isn't typically found. Normally you have to choose one or the other, potential profit vs. stability, but rare coins offer both!
Tangible assets tend to rise in value because as demand for them increases, supply of them cannot.
In the past, only wealthy speculators or collectors invested in this market. Today, the rare coin market is more accessible than ever, and can (and should) be part of everyone's portfolio. The combination of stability, profit potential, and non-correlation that rare coins have shown make them a viable asset class for anyone's portfolio. If you have been searching to protect your assets while gearing performance towards proven profit potential then rare coins are the perfect asset class for you.
Wealth Preservation vs Inflation
All fiat currecies lose purchasing power and unfortunately, history tells us this trend is not likely to be reversed. No fiat currency has ever stood the test of time and they ALL will revert back to their intrinsict value of zero. They all lose value due to government mismanagement and over printing of the currency.
The CPI index here, shows just how little buying power the "worlds reserve currency" has remaining, as the US dollar continues to lose purchasing power at an alarming rate.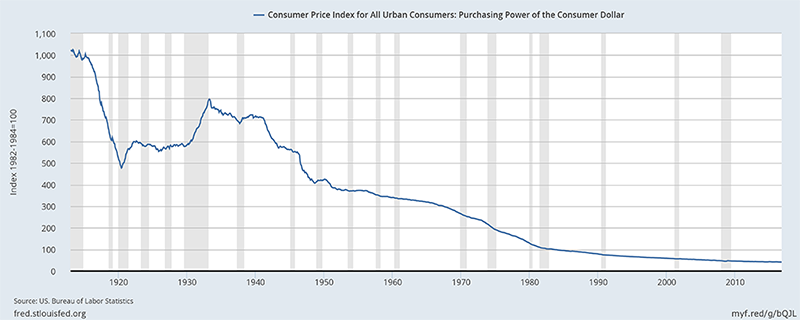 sources: pcgs.com raretangibleassets.com
fred.stlouisfed.org