Technology is forcing change? Get use to it.
Traditional Coin Dealers
Going back to the 1960s and 1970s, it was not unusual for a coin shop to be humming on weekends, especially with visits by children. Then, even before the advent of the Internet the number of children shopping at coin shops fell sharply over the decades. For a time, coin shops that also handled sports cards drew in young customers, but even that market has diminished.
The decline of in-store traffic continued when digital photography and scanners made it possible to post high-resolution pictures of merchandise offered for sale on the Internet.  The Internet also brought two other kinds of competition to the brick-and-mortar coin dealers. First, the world Mints could be easily found online so that purchasers could purchase directly from the source rather from a local dealer.  Second, the development of online auction sites made it possible for just about anyone to post coins and paper money for sale to a global audience, cutting out the brick-and-mortar coin shop middleman.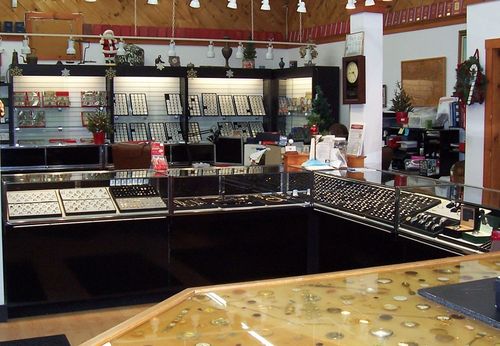 The future coin dealer
The expansion of online competition for once loyal customers of local coin shops squeezed profit margins all around.  Sales of expensive coin supplies such as large catalogs have declined at coin shops as 1) online sellers discount prices by more than the shipping costs, and 2) general book stores have expanded their selection of numismatic reference books.
In general, it seems that the business model of a coin shop that serves only walk-in traffic and only deals in numismatic items and precious metals bullion will no longer work in any location other than the most populous cities. So, what can dealers with brick-and-mortar coin shops in the rest of the country do to survive and maybe even thrive? Not much in my opinion.
I firmly believe that the coin buyers today, will be the coin sellers of the future. And I think the coin dealers will be limited to selling Mint product and whatever the new fad is until they themselves become the rarest entity on the street.
This all has to do the evolution of coin collecting and coin investing as we are living witness to the world wide web, and the instant gratification that it brings. While a coin shop may close its doors for good, those rare coins will eventually find themselves in front of the mug shot line, being photographed for a new eternal life of fame and stardom the internet can only bring. This is actually a far better life than living in some dark draw of a coin dealers shop, only to be seen mostly on weekends by the local coin hunters.

Now, now the coin can be seen by millions of people, This is starting to sound better and better I think.

The price of rare coins have generally increased while having some retracements in the market due to supply and demand. This is normal, providing some good buying opportunities. These coin dealers have to find bottom in pricing , and they have to keep cash flowing at all times. They are competing against each other for your business. They are driving prices down , in order to sell at any profitable, manageable margin. It's not a good time to be local coin dealer.

And what I think will happen, is that coin buyers today will not be so willing to get rid of their collections for half the price they paid. Not in the world we currently live in. Not in this information age. Not in a third party shell, not with the resources we have at our fingertips. So what does this mean then?
The coin buyers today are more knowledgeable about the condition rarity of coins, they know how few there really are due to population reports. The level of participation in coin forums and the vast wealth of information shared on the internet is having an impact on the future coin market. The fact that so many people can see this coin now will and is changing things forever.
I also believe that truly rare coins that do not show up often will gain in value, while even common Mint State coins may retract slightly until taken out of the market temporarily. I look at EBay coins and see more and more coin collectors becoming the coin seller, and I see those coin dealers facing a hard road ahead of them.

This could perhaps be one the greatest times to be a buyer of rare Mint State coins ever.